Days Held
Saturday–Sunday, November 6–7, 2021
IndySCC is a competition with the intent to create a more inclusive and education-focused track of the Student Cluster Competition as part of the SC conference.
Some of the features of IndySCC are:
Virtual
Continuous support by experts in the months leading up to the competition
Reduce entry barrier by providing all teams with HPC hardware through a cloud vendor
Create equal footing by providing the same HPC hardware to all teams
Teams & Process
Teams are composed of six students and an advisor. The advisor provides guidance and recommendations, and the students provide the skill and enthusiasm. There is no direct application for the IndySCC. Teams need to apply for SCC and if they are not selected, they will be considered for IndySCC. Selected teams are invited to participate in a phased-style competition from July to November:
Phase 1: July – Familiarizing with cloud resources and learning about architecture
Phase 2: August – HPL/HPCG benchmarks on different architectures and compilers
Phase 3: September & October – Real-world applications and optimizing for performance
Congratulations to the Winning Teams
1st Place: Sun Yat-sen University, China
2nd Place: Monash University, Australia
3rd Place: ETH Zurich, Switzerland
Meet the IndySCC Teams
Gig 'em bytes
Texas A&M University/Prairie View A&M, USA
Catherine Duong
Curran Watson
Thomas Goodwin
Patrick Quinn
Juwan Byers
Dr. Lisa Perez (Advisor)
Dr. Suxia Cui (Co-Advisor)
Monash DeepNeuron
Monash University, Australia
Matti Haddad
Zachary Zendarski
Andrew Nguyen
Nicholas Marks
Pascal Chung
Anupa Seneviratne
Dr. Simon Michnowwicz (Advisor)
RACKlette
ETH Zurich, Switzerland
Rahul Steiger
Piotr Kacper Luczynski
Antonia Unger
Alessandro Legnani
Samuel Anzalone
Nedjo Babic
Dr. Torsten Hoefler (Advisor)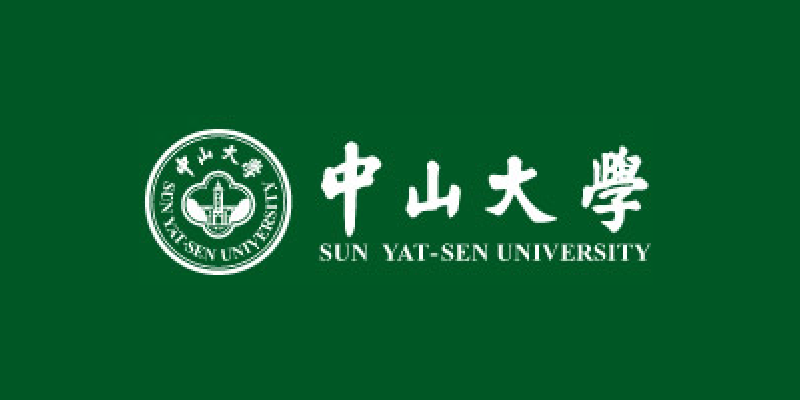 root@sysu-scc
Sun Yat-sen University, China
Tianxiang Lyu
Jing Lan
Jingrun Zhang
Wenkai Shao
Tianhao Lin
Xuanteng Huang
Dr. Dan Huang (Advisor)
UofI Team
University of Illinois at Urbana-Champaign, USA
Shaw Kagawa
Pranshu Chaturvedi
Syed Muhammad Arsam Hassan Naqvi
Jeremy Shaffar
Dr. Volodymyr Kindratenko (Advisor)
Connect with the Teams!
BlueJeans
---
Interact with the teams via BlueJeans:
SAT, NOV 6 | 10 am–2 pm EDT
SAT, NOV 6 | 7 pm–11 pm EDT
Monash University
Sun Yat-Sen University
Grafana
---
Watch competition progress:
SAT–SUN, NOV 6–7
Power usage by each team
Total power draw by all teams
Support Provided
The main aim of IndySCC is to provide HPC education, and lower the entry barrier to the competition. Continuous support is provided by HPC experts in the months leading up to the competition. Webinars are recorded for the cloud vendor platform, the benchmarks, and the two applications. At the end of each phase, teams will turn-in a report and will receive feedback from experts.
All participating teams will be awarded a free registration to SC21 that includes access to the full Technical Program and Workshops as well as a complementary one-year student membership to SIGHPC. The winner of IndySCC21 will receive bonus points on their SC22 SCC application hence improving their chance of being accepted. As the competition is part of the Students@SC program, students can also participate in Mentor–Protégé Matching and the Job Fair. Travel to the conference and per diem are not provided.
IndySCC Benchmarks & Applications
One Benchmark and Three Applications
Benchmarks
HPCG Benchmark
The High Performance Conjugate Gradients (HPCG) Benchmark project is an effort to create a new metric for ranking HPC systems. HPCG is intended as a complement to the High Performance LINPACK (HPL) benchmark, currently used to rank the TOP500 computing systems. The computational and data access patterns of HPL are still representative of some important scalable applications, but not all. HPCG is designed to exercise computational and data access patterns that more closely match a different and broad set of important applications, and to give incentive to computer system designers to invest in capabilities that will have impact on the collective performance of these applications.
Applications
GROMACS
GROMACS is a versatile package to perform molecular dynamics, i.e. simulate the Newtonian equations of motion for systems with hundreds to millions of particles. It is primarily designed for biochemical molecules like proteins, lipids and nucleic acids that have a lot of complicated bonded interactions, but since GROMACS is extremely fast at calculating the nonbonded interactions (that usually dominate simulations) many groups are also using it for research on non-biological systems, e.g. polymers. This year we are looking into the possibility of simulating problems related to the COVID-19 pandemic.
John the Ripper
https://www.openwall.com/john/
John the Ripper is an open source password cracker available for Unix, macOS, Windows, DOS, BeOS, and OpenVMS. It is mainly designed for the detection of weak Unix passwords and contains several cracking modes. John the Ripper is feature-rich, fast and configurable. It supports a variety of hash and cipher types as well as an optional OpenMP parallelization.
Mystery Application
During the competition, teams will be given an application and datasets for a mystery application. Students will be expected to build, optimize and run this mystery application all at the competition.
IndySCC Logistics
Competition Details
Competition Details
48 hours straight November 6–7
New datasets for the applications
Free access to a cloud provider
Teams will run applications with maximum throughput under a power cap
Performance and power metrics used by experts to judge the competition
More information regarding IndySCC logistics will be communicated directly to the teams.
Thank You IndySCC Supporters